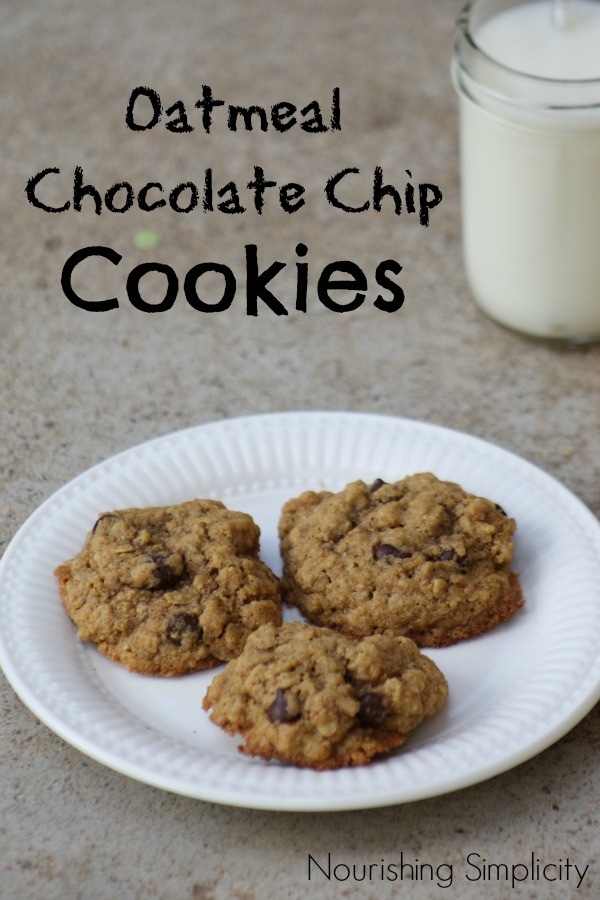 Oatmeal Chocolate Chip Cookies have been a favorite since I knew what cookies where. Ask me if I want a cookie and I guarantee you  that this is the cookie I imagine. If you add a little peppermint extract them I am in heaven.
For these cookies, I choose to use sucanat, sprouted flour and soaked oats.  These ingredients make it easier for your body to process since they are whole, real foods. However, you can substitute brown sugar, unbleached white flour, and raw oats.
If you aren't in the mood to soak, sprout, and dehydrate your oats and wheat berries you may like these Oatmeal Chocolate Chip Cookie Bars that use the soaking process. They are just as yummy! Be sure to enjoy your cookies with a glass of cold raw milk.
Learn how to make these tasty cookies at the Grain Mill Wagon.